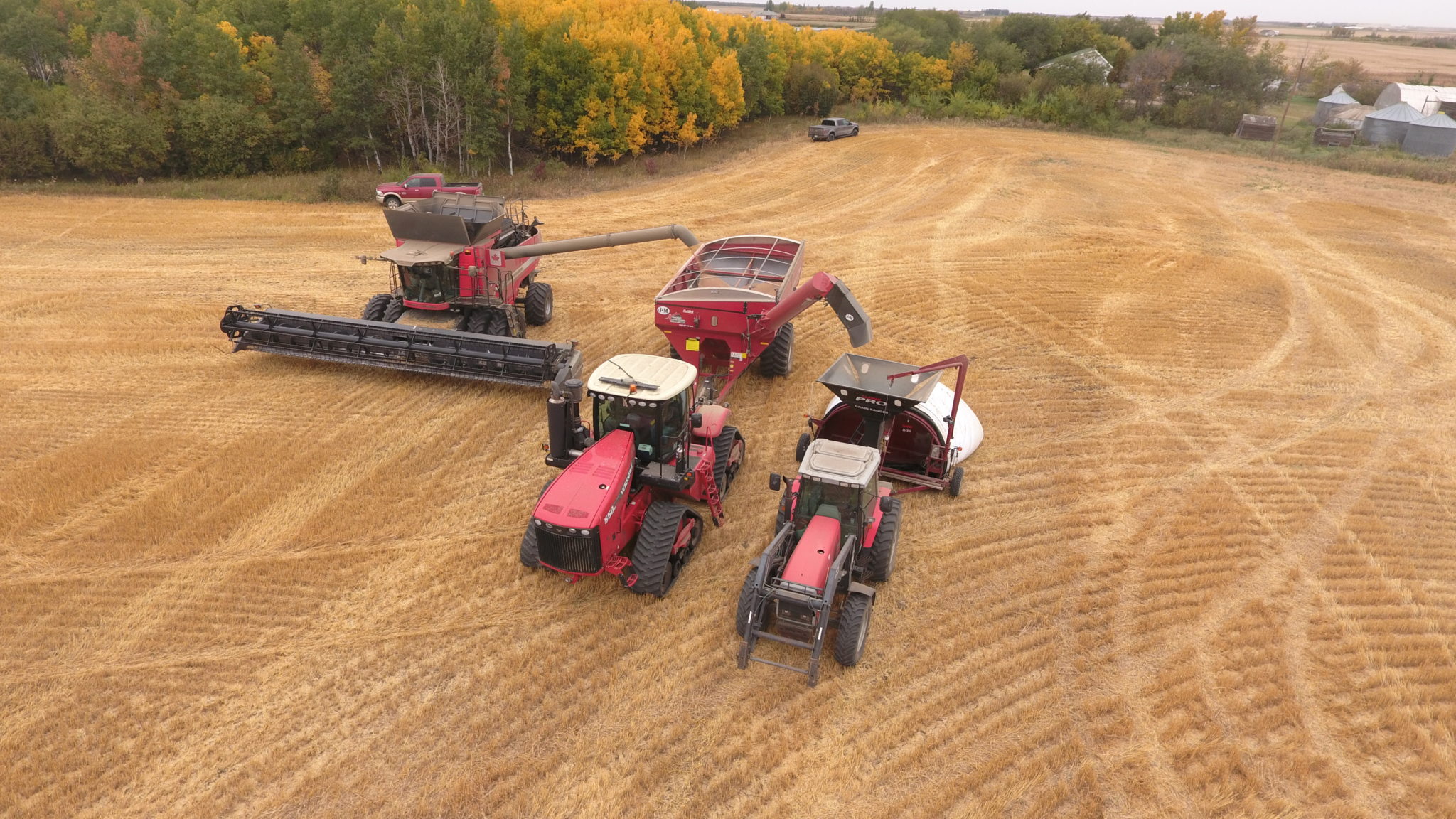 How to Address Farming Challenges With the Right Equipment
Article published on: Jul 26
With grain bagging at your side, farming challenges won't loom over your head.
As we begin to enter the new days of the upcoming farming season, there's one constant: the harvest challenges that will lie ahead. A huge part of being in the farming business is being able to anticipate challenges and to pivot to them, and every good farmer understands that. However, every good farmer also desires to rise above the challenges presented to them, which is where the right equipment and the right mindset come into play.
In the 2019 harvest season, we saw challenges ranging from supply chain management issues and an excess of labour costs to late harvest starts, inclement fall weather, the prediction of lowered storage availability and an abundance of leftover crops. As the 2020 season begins to come to shape overhead, it's our job as farmers to think ahead and problem solve the best way we know-how. A great way to pivot and stay on top of things is through the use of grain bags, which have been a huge help to farmers looking for ways to minimize cost along with improving harvest efficiency.
Challenges farmers are facing in 2020
The 2020 harvest season is a unique one as the COVID-19 pandemic hit the globe and affected each and every farm operation. As farmers, the job is always to continue harvesting and providing for others — which can sometimes prove to be a hard thing. As we enter a new season, the issues facing farmers are:
Storage: there is a struggle to find adequate storage space for grain and harvest amid the pandemic
Supply Chain Issues: stemming from a lowered labour force and leftover grain
Inventory: confusion in inventory forecasting
Physical Distantancing: the need for physical distancing and increased health measures among labour forces on farms
How can grain bags help farming challenges?
Flexibility is everything when it comes to farming, whether it be through finding new storage methods or by looking for new ways to cut costs. By using grain bags in your farming operation, you'll be able to deal with many of the common farm operation challenges that harvesters are facing in 2020.
You're also able to maximize space and minimizing risk (both financially and personally). The addition of grain bagging equipment and grain bags leads to optimized space on your farm, as well as a lowered need for labour, grain transportation and grain storage. Here's how:
Flexible Storage: grain bags allow you to store your harvest directly on your land, completely eliminating the need for extra labour to transport and store grain externally
Reduced Costs: grain bags simply cost less than other grain storage methods — up to ⅔ less — making them a no-brainer when it comes to downsizing costs in your farming operation
Increased Productivity: grain bags allow for better time management in your harvesting operation, from less downtime on the combines to more productivity from the workforce at hand
Harvest Faster: Grain bags are helpful when it comes to supply chain issues and excess crops, as they'll keep your harvest safe from wildlife, spoilage and weather while you wait
Increased Efficiency: Grain bags help to deal with varied demand, as they offer both efficiency and storage to assist with your needs
When it comes to challenges, farmers are no stranger to making it work. Farmers are more able to pivot than any other profession in the world, whether it be from weather, cost or even global pandemics. With grain bags, you'll be able to take some pressure off of your shoulders when it comes to incoming farming challenges.
---